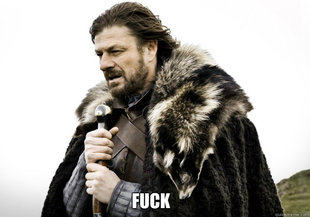 Where you are it might be snowing. Here in Los Angeles we've already seen highs in the 80s this month. Being uber anxious for summer (good and bad) I started preparing for the impending heat waves in January.
Why so soon? And prepare for what?
In the summer I find it nearly impossible to make a quick decision on what to wear. My favorite pink shorts I can only wear in spring. Come summer I'm too nervous my butt sweat will show through. Every shirt must be layered with a tank top to absorb body sweat. So on and so forth. Thus, I've begun scouting sweat friendly outfits now. There is nothing worse than going shopping in the summer and being smacked in the face with outfit choices that only accentuate my sweating problem.
How anyone can wear silk in the heat of summer?!
On a good note, I'm stoked about some recent finds and thought I'd share them with you.
SHOES!
My go to shoes since college are usually TOMS, but I felt like mixing it up this year. I've gone through at least three pairs of red TOMS in the last few years. A costly shoe to keep replacing.
Also available in red.
I bought these primarily to wear with sun dresses. The neutral color they go with everything. My feet tend to swell when sweaty making these shoes a little tight, and not ideal to wear when walking a lot. For the purpose of prancing around a bar or around the office they're great. The extra cushioning is a nice touch.
These were quite a bargain as my size was on sale. They have the same cushioning sole as the beige slip ons above. These will be great for day to day wear. Covering the top part of my foot I won't have to worry about sweat showing as I run around town in these.
and my most coveted find:
So many espadrille wedges are open toed, and that just won't fly. In college I had a similar pair from Target that I wore to DEATH. They were so disgusting by the time I finally threw them out. They absorbed sweat and went with all my going-out-on-the-town outfits and summery dresses. When I spotted their latest rendition I clamored to find my size. I snagged the last pair of eights. The lining of the shoe is made of cotton to help wick away sweat. The sole is made from fake leather which will help minimize stench. They feel a tad loose but that will be perfect when my feet are little balloons from the heat. I've held off on wearing them now so that they will last me all summer long. Ahhhh I can't wait to rock these.
With my new shoes I will try and abide by my
promise to wear shoe liners
. Read my
post
on shoe liners; how they help save your shoes, and keep you
in
your shoes.


Please share any sweat friendly finds you have in the comments. My style isn't for everyone. You may have the perfect outfit that someone else might be dying to find.